Since 1998, IQinVision has been designing, manufacturing, and marketing the IQeye line of megapixel/HD cameras. IQinVision is a world leader in IP video and Intelligent Network camera products and is committed to continued industry leadership with highly-valued products and superior customer service. IQinVision was first to market with megapixel IP cameras, HD cameras with on-camera recording, and intelligent network cameras, while receiving prestigious industry awards from Frost & Sullivan, Security Technology Executive, Detektor, and the IP UserGroup.
IQeye Sentinel Series
[HD1080P]
Qeye Sentinel Cameras are the industry's first Power-over-Ethernet All-Weather Megapixel Network Cameras. Loaded with installer-friendly features like an innovative pivoting arm for wall, ceiling or parapet mount with no special hardware, hands-free brackets for terminating cables and single tool design – you'll save time and money on the installation while the low-power consumption saves energy.
MJPEG or MAIN Profile H.264 (*)
3 Year Warranty
Standard or Day/Night
1.3MP to 5.0MP Resolutions
Megapixel Varifocal Lens
-30°C to 50°C
IP66/NEMA 4/NEMA 3R
<7W Power Including Heater
Pivoting Mounting Arm

Power-over-Ethernet, AC or DC
64 Video Streams with vCam
Multi-Zone Motion Detection
Analog Video Port
Digital Pan/Tilt/Zoom (*)
On-Camera Recording Factory Option
Alarm I/Os for Event Recording
Analytics Ready (*)

(*) Select Models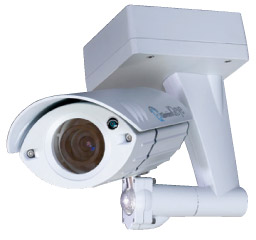 IQeye Alliance-mini
[HD1080P]
IQeye Alliance-mini domes are tiny, tough and perfect for security surveillance, marketing and web attraction. The impact resistant bubble is less than 3" (74mm) and each camera includes black and beige trim rings allowing them to blend seamlessly into any indoor architectural installation. Their lightweight construction allows for easy mounting on ceilings or walls and the PoE, true 3-axis gimbal and locking shroud design saves time and money on installation and maintenance.
MAIN Profile H.264 or MJPEG
5 Year Warranty
VGA, SD480p, HD720p,
HD1080p, 1.3MP & 2MP
Standard or Vandal Models
0.2 Lux Low-light Performance
71dB Wide Dynamic Range
Full 3-axis Gimbal

Megapixel Lens
Power-over-Ethernet
Low-power Consumption (<2.8 Watts)
Motion Detection
Wall and Pendant Mount Options
Extreme Wide & Telephoto Lens Options
PSIA & ONVIF Compliant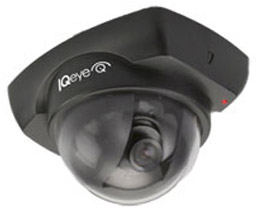 IQeye 7 Series
[HD1080P]
IQeye HD1080p network cameras deliver spectacular high-definition progressive scan video for surveillance, marketing and web attraction. These low-power IP cameras use MAIN profile H.264 for extraordinary video quality with less bandwidth and storage and can deliver full resolution at full frame rate. Available in both standard and day/night models, the rugged IQeye HD1080p network cameras are perfect for even the toughest installations.
Dual Stream H.264 & MJPEG
HD1080p (1920 × 1080) @ 30 fps
3 Year Warranty
Progressive Scan
Standard or Day/Night
Full Duplex Audio
<4.2 Watts Power

Video Port for Focusing
Alarm I/Os for Event Recording
PoE and/or Direct Power AC/DC
Digital Pan/Tilt/Zoom
On-Camera Motion Detection
PSIA & ONVIF Compliant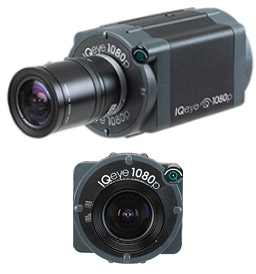 Other versions available on request [+352 31 16 64]
Shipping not included, pick-up possible. Luxembourg shipping costs: 7,00 €