Panasonic CR123
[LITHIUM POWER]
These batteries combine very light weight material with lithium technology.
Height: 34,5 mm
Weight: 17 g
Diameter: 17,1 mm
Voltage: 3 V
Capacity: 1400 mAh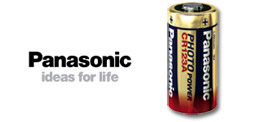 Energizer AAA
[ULTIMATE LITHIUM]
The world´s longest lasting AAA battery in high-tech devices, it lasts up to 8 times longer in energy than an Energizer standard alkaline battery.
The Energizer Ultimate Lithium AAA designed to deliver ultimate performance in extreme conditions (from -40°C to +60°C). It´s also one of the lightest batteries available available (33% lighter than the alkaline battery), which can make all the difference when every gramme counts. 15 year storage life.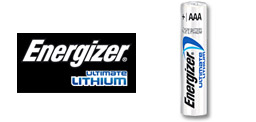 Duracell AA
[ULTRA LITHIUM]
The new Ultra Lithium battery is described as Duracell's most powerful battery ever compared to Duracell AA Alkaline Batteries.
The new Duracell Ultra Lithium AA battery packs provide a superior technology with optimal performance, to get the most from your favourite devices. The new ultra Lithium batteries contain LiFeS2 technology with spiral cell design. They last up to 6 times longer (compared to conventional alkaline batteries) and conveniently are 33% lighter than ordinary alkaline batteries.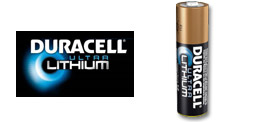 Other models and versions available on request [+352 31 16 64]
Shipping not included, pick-up possible. Luxembourg shipping costs: 7,00 €