We help our customers create, deliver, and optimize compelling content and applications — improving the impact of their communications, enhancing their brands and productivity, and ultimately bringing them greater business success. Together, we're turning ordinary interactions into more valuable digital experiences every day, across media and devices, anywhere, anytime.
Adobe Creative Suite 6 MASTER Collection
Adobe® Creative Suite® 6 software delivers a whole new experience for digital media creation, enabling you to work lightning fast and reach audiences wherever they may be. Adobe® Creative Suite® 6 Master Collection software delivers unprecedented performance with blazing-fast 64-bit native support and GPU acceleration. Groundbreaking new creative tools provide innovative ways to design for the latest devices. With exceptional power and precision, you can create inspiring experiences that go anywhere..
Discover breakthrough interactive design tools that enable you to create, deliver, and optimize beautiful, high-impact digital experiences across media and devices. Whether you're a large corporation or a small studio, you can take advantage of the power of Adobe® Creative Suite® 6 software. Develop more professional-looking communications, reach your customers in new ways, streamline processes, and measure effectiveness. Tell your story from start to finish using Adobe's full range of creative tools. Featuring new ways to design and develop for print, web, and interactivity as well as industry-leading performance for video production, Adobe Creative Suite 6 Master Collection that enables you to generate amazing work, collaborate effectively, and deliver virtually anywhere.
Adobe Creative Suite 6 MASTER Collection include:

Adobe Photoshop® CS6 Extended
Adobe Illustrator® CS6
Adobe InDesign® CS6
Adobe Acrobat® X Pro
Adobe Flash Professional CS6
Adobe Flash Builder™ 4.6 Standard
Adobe Dreamweaver® CS6
Adobe Fireworks® CS6
Adobe Premiere® Pro C6
Adobe After Effects® CS6
Adobe Audition® CS6
Adobe SpeedGrade™ CS6
Adobe Prelude™ CS6
Adobe Encore® CS6
Adobe Media Encdoer® CS6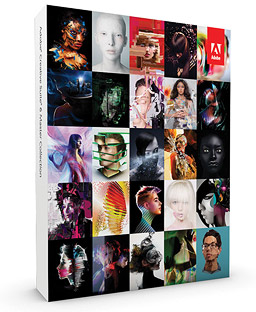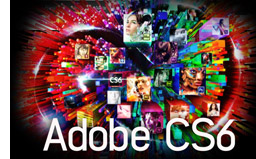 Other products available on request [+352 31 16 64]
Shipping not included, pick-up possible. Luxembourg shipping costs: 7,00 €